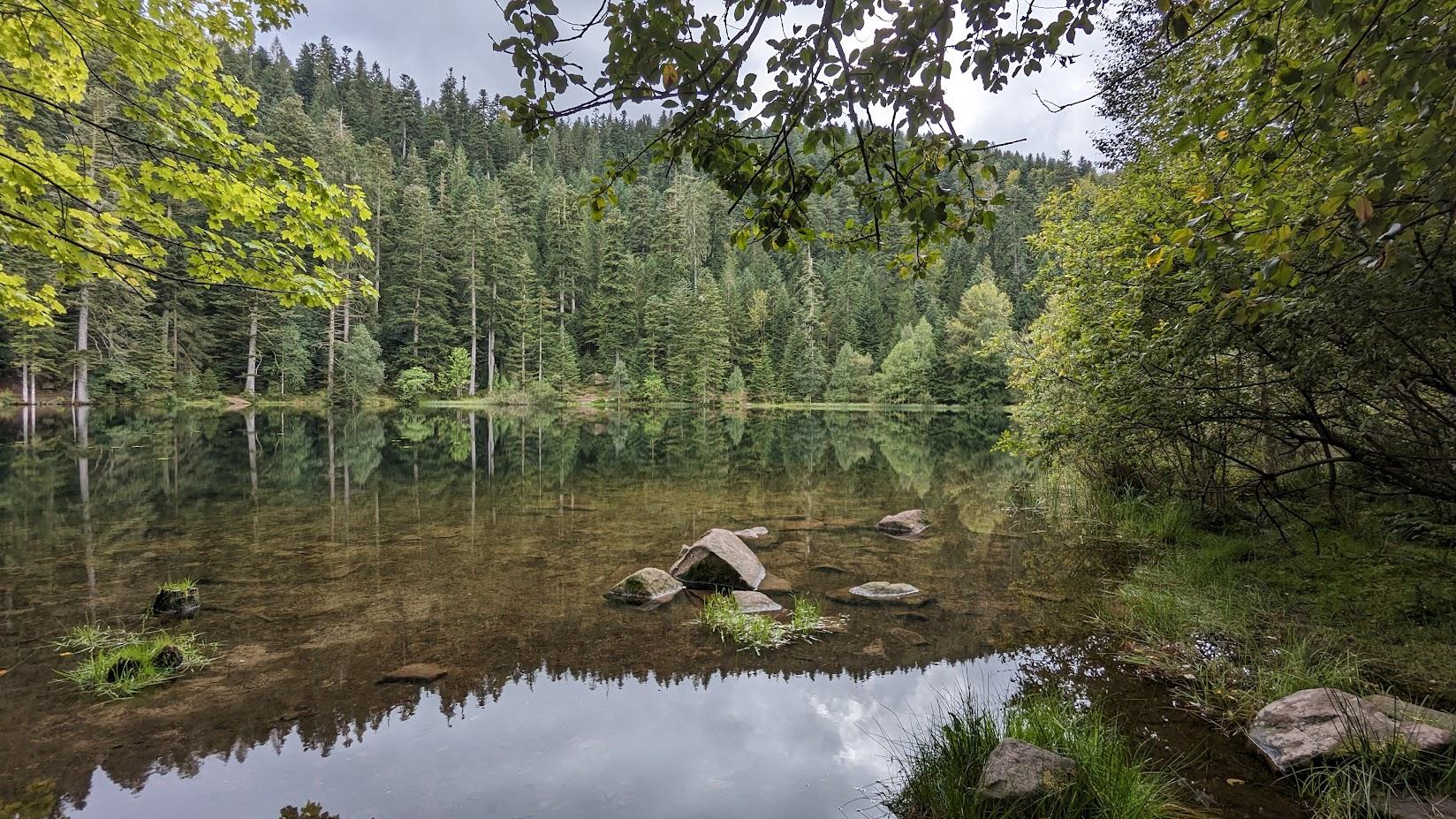 Lac de la MAIX, a jewel not to be missed
A haven of peace and serenity, this glacial gem with its mysterious charm will immerse you in a very special atmosphere. A small, emerald-green lake nestling in the middle of a forest, it's full of enchanting treasures… The chapel, built in 1865, was once a major pilgrimage site. People came here to implore the Virgin and make offerings. It is also said that she had the power to restore life for a moment to stillborn babies, thus opening the gates of Paradise to them. Many visitors still come to ring the bell, venture into the crypt and contemplate the Merovingian sarcophagus or the Banc de la Vierge.
Many mysterious legends surround this place of surprising energies.